How To
5 Awesome Celebrity Bedrooms: Take A Peek!
You might be wondering where these Hollywood celebrities take their rest at the end of a busy day. Looking at the most successful stars like Justin Bieber, where could these bright stars spend their night at? The word 'where' actually exposes a fact that these iconic figures have many homes to own. Well not all of them, but probably most of them have several houses that they own.
I once had dreamed of becoming an artist and have my own room, with my own personal touch. And every time I see the bedrooms of the most amazing stars in Hollywood, I got jealous sometimes. Who doesn't want to sleep in a very comfortable room anyway? A room that contains everything that you want. A room with curtains of your choice, with lamps and other furniture of your liking. Just like these awesome bedrooms. Take a look!
#1 Justin Bieber
An outstanding Canadian pop star, Justin Bieber was first discovered in YouTube. No doubt he is a really good singer as everyone is pleased with his good voice. He probably has a lot of houses, but here's one is a mansion he rented as a Hollywood party home. Take a sneak peek of his bed!
It is simple, yet very elegant. The furniture are quite limited, but you can say it is enough to make a statement. The bed seems so cozy that you would want to lie there yourself. It seems like in Bed Works graceful bed designs. The light fixture is so simple, but illuminates the entire rooms perfectly. I love that chair beside the bed. It looks so clean and comfortable to sit at.
#2 Will Ferrell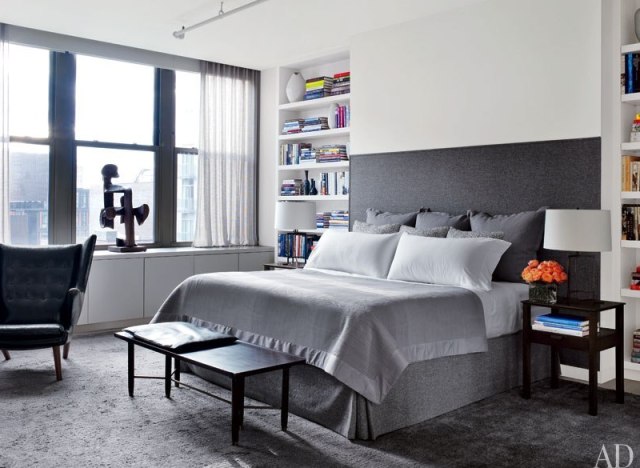 Laugh out loud with Will's jokes as he is a famous comedian. Many believe he is really outstanding in theater. And take a look of his gray room. Wow, that color is just so beautiful. The pillow cases, bed, rugs, and the entire finish are all combined beautifully. The flower beside the bed stands out, although it defy's the main color. Everything stands out professionally. Just basing on the bedroom design, I think Will is kind of formal when he is at home.
#3 Alan Jackson
Be in love with Alan's country voice. He became a Grammy Awardee because of his song "Where Were You (When the World Stopped Turning."Alan is from Newnan, Georgia; has a wife and three beautiful. Daughters. And here's a peak of what his bedroom looks like.
It's very romantic indeed. The entire room is kind of yellow, but in a darker sense. If I marry somebody, I would want my bedroom to be designed just like this. Everything is made with elegance. The bed is especially wonderful. It's big enough to make you feel much more comfortable in your sleep. This seems quite expensive, though. But it's really gorgeous.
#4 Hank Azaria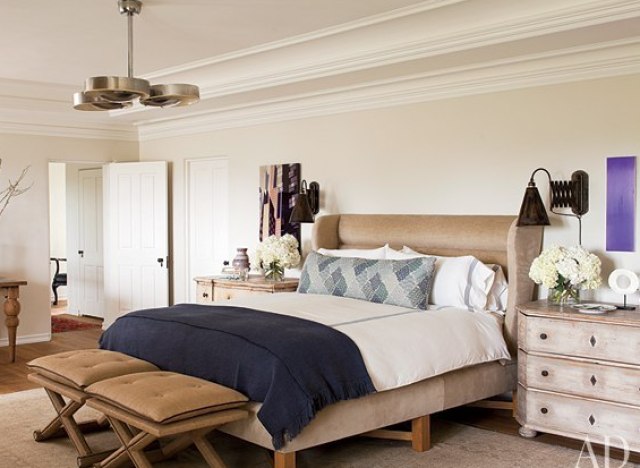 The Simpsons movie makes you remember Hank as an actor. He was born on April 25, 1964 in New York City. Hank was happily married to Helen Hunt. I'm fascinated with his wonderful bedroom. It's simple, but really charming. It doesn't seem so luxurious, but the design was romantic. It gives peace when you look at it. The wood cabinet somewhat symbolizes how he values antiquity. I like how the other furniture stands out in the overall space.
#5 Donny Deutsch
Donny Deutsch is a producer, known for The Big Idea with Donny Deutsch (2004), Today (1952) and Night of Too Many Stars: America Comes Together for Autism Programs (2012). He has been married to Stacy Josloff since 2001. He was born in New York City, on November 22, 1957. The moment I saw his room, it made think that he is very good in art. Look how elegant his room is. The colors and all furniture made every element so stunning. It is one of a kind.